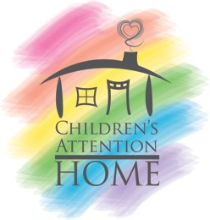 Harmony Baptist Church works hard to connect with our community in any way possible in order that our community will come to know Jesus Christ. Below are several of the local mission opportunities that Harmony supports, and you can be a part of…
        LEWISVILLE PARTNERSHIP
God has used Harmony to minister to the local schools in our area. God has particularly blessed our relationship with Lewisville High School in Edgemoor, SC. The members of Harmony feed the football team for every game and our pastors do devotions with players and coaches. In addition, our Associate Pastor of Youth helps lead the school's Fellowship of Christian Athletes and has helped students bring the gospel of Jesus Christ into their school. Lastly, we partner with the athletes and coaches of Lewisville sports teams to put on a free Sports Camp at the beginning of the summer for all Tri-County children in grades K-6th.
        YOUTH STUSERVE
1 Timothy 4:12 says, "Don't let anyone look down on you because you are young, but set an example for the believers in speech, in conduct, in love, in faith, and in purity." God has blessed Harmony with bold youth that love to see the light of Jesus shine in the community. One way our youth serve the community is StuServe over spring break. During StuServe students joyfully give up part of their spring break to meet different needs in the community. Harmony youth have served at the Fort Lawn Community Center, Chester Baptist Association, various houses, and around the church. They have painted parking lot lines, laid down painter's tape, cleaned inside, done yardwork, and whatever else needed to be done for the people of our community.
        READ FEED SUCCEED
Some children go all summer without reading or doing educational activities and this leads to a learning gap, especially for at risk or underserved children. Chester County School District is attempting to solve this problem through a program called Read Feed Succeed. It is a summer program that focuses on reading and providing a free meal for children in all grades. Harmony is a host site for this program. Harmony members help the kids learn to read and serve them a nutritious meal. It's a great blessing to see a child grow a love of learning.
         CHRISTMAS SHOEBOXES
Christmas is a wonderful time as it is the season we celebrate the birth of our savior Jesus Christ. One way of celebrating Christmas is by giving gifts to one another. However, there are some children around the world that do not receive gifts during this season. So, members of Harmony put together gift boxes to send to these children. Last year we sent the boxes to the children on the Ft. Belknap Indian Reservation in Montana. Join us in bringing joy to a child this Christmas
           PRISONER PACKETS
The Christmas Prisoner Packet project began in 1976.  This is a program of the South Carolina Baptist Convention. God has called us to reach out to those in need and despite their reasons for being imprisoned we want to show the love of Jesus to these inmates.  Last year, approximately 25,000 packets were donated.  All extra packets are given to the inmates who arrive after the distribution date. Harmony's Children put these packets together and send them to the inmates.
Patrick Roddey, Pastor
Email: pastorprod@gmail.com
Phone: 8033288119